2021 Kia Sportage vs. 2021 Nissan Rogue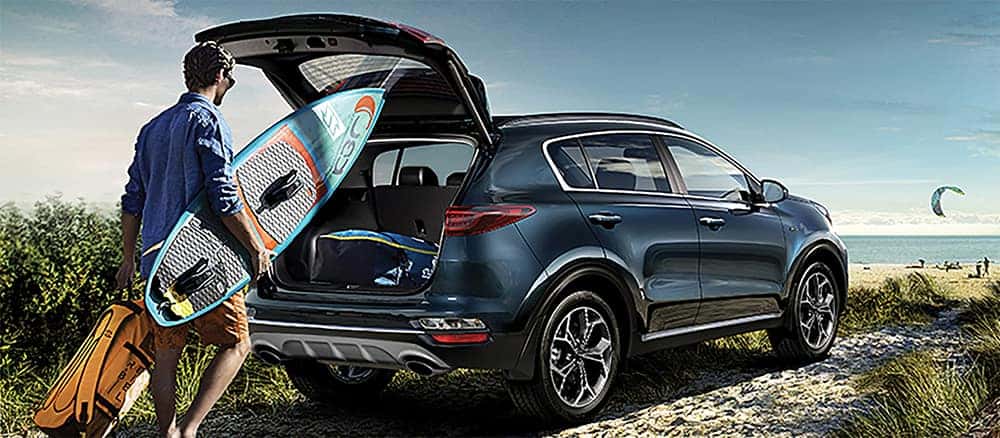 At Jerry Seiner Kia Salt Lake, we want to educate our customers and give them the answers to make an informed decision when purchasing a new vehicle. Navigating the world of compact SUVs can be an overwhelming journey with lots of options and information. We want to do our best to help with your decision-making process. Let us walk you through the differences between two of the most popular compact SUVs, the Kia Sportage and the Nissan Rogue so you can see why the 2021 Kia Sportage is by far the best option!
Comparing Warranty Coverage
One of the most important details when searching for a vehicle many people overlook is the extended warranty which should be on your list of must-haves. When you are caught off guard with an unexpected maintenance need on your car, your car warranty saves the day by offsetting the cost of repairing or replacing certain parts of your car. When comparing the warranties for a Kia Sportage vs. Nissan Rogue, the Sportage has the upper hand! While the 2021 Nissan Rogue comes with a 3 year/36,000-mile warranty, the 2021 Kia Sportage boasts a 5 year/60,000 warranty, giving you peace of mind as an SUV owner. Enjoy customer benefits such as Roadside Assistance to give you coverage on every mile and with every repair needed. Have that peace of mind while driving your Kia Sportage that you will be covered. If significant warranty coverage is what you're looking for in a new compact SUV, the Kia Sportage is the perfect choice for you!
Performance Capability
If you are looking for a compact SUV that doesn't make you sacrifice power for size, the Kia Sportage is a no-brainer! Among the popular powertrains, the 2021 Nissan Rogue has a horsepower of 141 @ 6,000 rpm, a torque of 147-ft @ 4,400 rpm, and a 2.0-liter I4 engine. Comparatively, the 2021 Kia Sportage sports a torque of 175 lb-ft @ 4,000 rpm, the horsepower of 181 @ 6,000 rpm, and a 2.4-liter I4 engine. You'll even have an option for a 2.0-liter turbo I4 engine in the 2021 Kia Sportage compared to the 2021 Nissan Rogue. All of these benefits found in the 2021 Kia Sportage and the fuel economy for both models are comparable! If you want to be confident behind the wheel in Salt Lake and want the ability to flex your power or haul larger loads, the 2021 Kia Sportage is the option to give you the performance capabilities! Come check its capabilities yourself at our Salt Lake dealership for a test drive today!
Safety Features
Here at Jerry Seiner Kia Salt Lake our staff understands that safety is of the utmost importance when searching for a new vehicle for you and your family. Safety is very important to us and making sure our customers are safe. Our Salt Lake customers deserve to purchase an SUV that was designed with safety in mind! That's why we recommend the Kia Sportage vs. the Nissan Rogue. According to the National Highway Traffic Safety Administration, the Kia Sportage earns a 5-star overall safety rating, while the Nissan Rogue is at 4-stars in 2020. You'll also find NHTSA's recommended safety technologies as standard in the Kia Sportage, such as Forward Collision Warning, Lane Departure Warning, Dynamic Brake Support, and Crash Imminent Braking. Keep your family and your fellow drivers safe when you're behind the wheel of the Kia Sportage from Jerry Seiner Kia Salt Lake!
If safety, performance, and warranty coverage are at the top of your list when shopping in the Salt Lake, UT area for a new compact SUV, stop by Jerry Seiner Kia Salt Lake and shop our 2021 Kia Sportage inventory. You'll find that this compact SUV checks all of the boxes on your list of priorities, and then some! Schedule a test drive with us today to see how the 2021 Kia Sportage stands superior to its competitors!