Kia Service & Repair in Salt Lake City from Jerry Seiner Kia Salt Lake

If you're the proud owner of a Kia car or SUV, then you should take care of your vehicle so that it can last as long as possible without breaking down. Not to worry, the highly-trained service team at Seiner Kia has your back. The service team at Seiner Kia goes to great lengths to provide the best service at the most competitive prices, so that you can focus more on getting back on the road and spend less time worrying about your vehicle or your wallet. Conveniently located at 1532 South 500 West, Salt Lake City, UT, the service team Seiner Kia proudly serves the communities of Salt Lake City, West Valley City, Kaysville, Murray, Sandy, and Ogden by providing the highest quality expertise and service to their customers, along with any and all OEM parts that may be necessary throughout the process. While the service team members at Seiner Kia specialize in the Kia vehicle lineup, they are also qualified to handle the automotive needs of many other makes and models, so don't hesitate to give our service team a call at (801) 685-3477 to ask about any car trouble you're experiencing or any services you'd like to schedule.
Trust the Skilled Service Team at Seiner Kia
Here at Seiner Kia our service team members are all factory-certified technicians and are specifically trained to work with Kia vehicles, meaning that they are well-versed in the factory recommended maintenance schedule of your vehicle and can provide the time-sensitive maintenance your vehicle requires. This Kia specialization also allows the service team members to quickly identify any issues your vehicle may be experiencing or may be prone to experiencing in the future, as well as pinpoint the exact cause of this problem so that a solution can be more easily reached. This predictive maintenance feature and subsequent proactive care has the potential to increase the vehicle longevity, while saving the customer bundles at the mechanic shop.
The service team at Seiner Kia can readily provide many of the usual maintenance services on Kia vehicles and more, including:
General Automotive Repair

Preventative Car Maintenance

Collision Repair

Air Conditioning and Heater Service

Cooling System and Radiator Repair

Synthetic Motor Oil Replacement

Oil Filter Replacement

Brake Repair

Engine Diagnostic

Tune-Up

Belts, Hoses, Fluids

Air Filters

Alternators

Batteries

Headlights

Starters

Transmission Services

Struts

All Fluid Level Checks & Corrections
At Seiner Kia, we understand that you've got a lot more on your plate than worrying about when your car needs maintenance next. That's why we offer an intuitive scheduling tool on our website to allow customers the ability to schedule a service appointment that fits into their hectic lives. Are you more of the DIY type of car owner? No problem, we have just about any OEM part you could possibly need in our parts department, and if we don't have exactly what you're looking for, simply use our online parts order form, and we'll give you a call as soon as it reaches our door.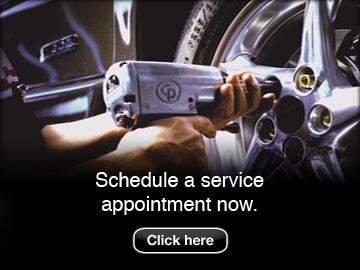 ---
Contact Us
Jerry Seiner

Kia

Salt Lake

730 West 2100 South, Salt Lake City, UT 84119

(888) 809-3807